When I graduated from Northwestern in 2008, Keeping Up with the Kardashians was little more than a gleam in Kris Jenner's eye – and Kim, Khloé and Kourtney were little more than bandage-clad, platform pump-wearing socialites with an uncanny ability to give good quote (slash SNL inspiration). I was aware of them, but they weren't part of my waking and sleeping consciousness … yet.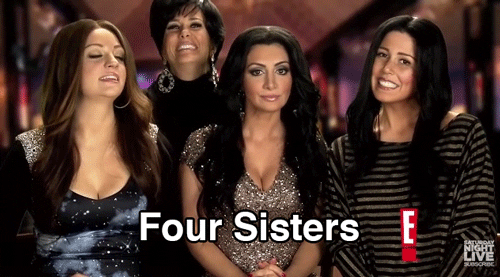 Then Kim's wedding to Kris Humphries made the cover of People, and I found myself creating a gallery of Kim's 10 Best White Dresses. I didn't know it at the time, but this was the beginning of what would be the defining relationship of my career. Kardashian and Humphries split the day after my own wedding (I'll never forget coming off my self-imposed cell phone exile to find out that their 72-day marriage had come to an end), and the reality star rebounded with a series of increasingly insane outfits.
She's been in the public eye for more than a decade, her full-blown media takeover has been in effect for about a little more than five years and I currently probably think and talk about her more than I do my own family at this point – and yet, I can say honestly that I still manage to be surprised on a near-daily basis by the outfits that she (not to mention her sisters and half-sisters Kendall and Kylie Jenner) puts together.
RELATED PHOTOS: 10 Improbable Trends Kim Kardashian Actually Made Happen
In honor of 10 years of "Has everyone seen what Kim's wearing?" emails, checking in from vacation to write about her wedding and leaving the table on a Friday night to write about her getting bangs (I definitely had feelings about all the haircuts); in celebration of the times I scrutinized whether her new diamond ring was slightly different than her old diamond ring and catalogued all her Fashion Faceoffs (she now wouldn't be caught dead in a dress someone else had worn), here are the 20 headlines I truly never could have imagined writing before Kim Kardashian came into my life. (If I start to think about the hundreds more I've edited over the years, I'll be making this face, so let's keep it to things with my byline.)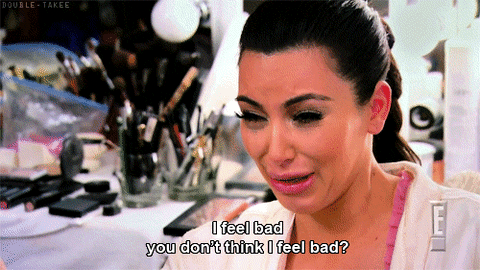 Kim Kardashian Has a New Style Uniform So Prepare to Clean Out Your Entire Kim-Inspired Closet and Start Over Again
Kim Kardashian Is Not Out of Ways to Style These Knee-Length Leggings, You Guys 
Kim Kardashian Wears Sheer Dress Over Briefs and Bra, Seems Determined to Deplete the World's Supply of This Outfit
Kim Kardashian's Cleavage-Baring Airport Look Makes Us Hope She Brought a Scarf for the Plane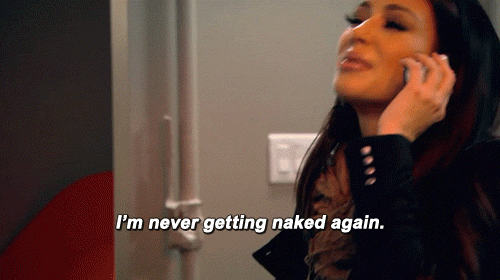 Kim Kardashian Wears Skimpy Nude Bodysuit On Top of a Pile of Dirt in Photo Shoot Styled by Kanye West
Kim Kardashian's Year of 'Chokers and a Touch of Fur' 
Kim Kardashian and Kanye West Spend the Week of Their Wedding Just Like Normal People Do
Kim Kardashian Would Like to Lose Between 15 and 20 Pounds, In Case You Were Wondering 
Kim Kardashian Continues Her Cleavage-Centric Figure-Flaunting Parade, World Remains Dazzled by Her Assets 
Kim Kardashian Is Taking that 'Twin Sissy' Thing Very Seriously, Matching with All Four of Her Sisters
What Punk Look Should Pregnant Kim Kardashian Wear to the Met Gala?
Kim Kardashian Attends the Met Gala In a Gown With Attached, Matching Gloves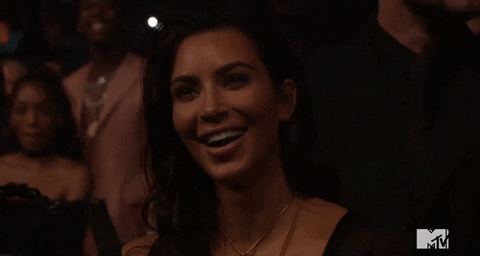 What, You Didn't Wear Your Pink Latex Dress Last Night? Kim Kardashian and Rita Ora Sure Did
Kim Kardashian Models a Fur Bikini, in the Snow, For Husband Kanye West
OK, Kim Kardashian, We Give Up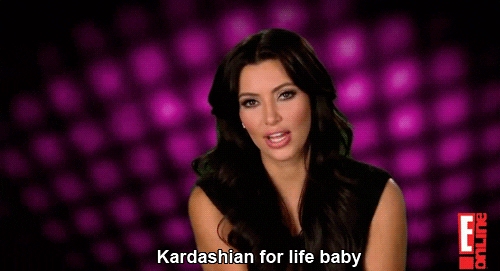 Kim Kardashian Wears Extremely See-Through Bustier Chain Mail Gown, So Let's Look at it From All Angles!
See Kim Kardashian Get Butt Makeup Applied
Kim Kardashian Continues to Exhaust the World's Supply of Spandex
Kim Kardashian and Kanye West Share a Very Sad Modeling Campaign
Kim Kardashian's 'Wear Makeup to Bed' Inspiration: Beauty Guru Charlotte Tilbury 
SaveSave