LOS ANGELES - JANUARY 9: Singers Chris Kirkpatrick, JC Chasez and Justin Timberlake of NSYNC attend the 29th Annual American Music Awards on January 9, 2002 at the Shrine Auditorium in Los Angeles, California. (Photo by Ron Galella, Ltd./WireImage)
This article originally appeared on TIME.com.
Ultimate celebrity Justin Timberlake has spent most of his life in the public eye, maturing from a cute Mickey Mouse Club kid to a curly-haired teen heartthrob boy bander to the dapper family man he is today.
But besides making Trolls music, dabbling in fashion, and photo bombing his wife on the red carpet, Timberlake has a claim to fame that really takes off on social media each spring as April fades away. "It's Gonna Be May" is the meme that keeps giving, and it's all thanks to the iconic voice and face of Timberlake.
Back in his *NSYNC days, Timberlake contributed to the 2000 smash hit song "It's Gonna Be Me." The titular line, as sung by Timberlake, is enunciated with a distinctive twang — turning the final "me" into "May." But it wasn't until 2012 that the tune took on a whole new meaning, as internet users began to meme-ify the moment, according to database KnowYourMeme.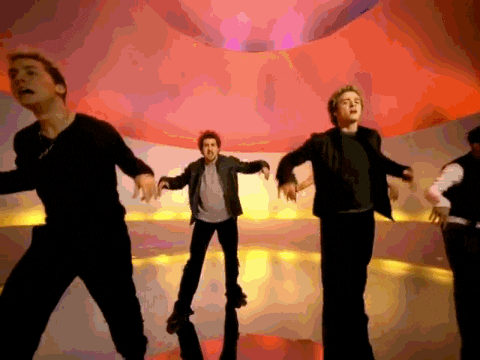 Two years after that, the saying was popular enough that President Barack Obama (and his social media team) couldn't resist jumping on the bandwagon. Obama posted a picture of himself and Timberlake on Facebook on April 30 with the fateful caption; it has since racked up nearly half a million likes.
Even Timberlake himself has been able to poke fun at the phenomenon, tweeting about the meme last year. Meta.
In a radio interview, he shed some light on the back story behind the unusual pronunciation: he was directed to say "me" as "May" thanks to legendary pop producer Max Martin, who also contributed to writing the song. "I think he just wanted me to sound like I was from Tennessee," Timberlake explained, in his defense. For better or worse, that decision has meant that every year, the song gets a bolt of fresh life just as the spring flowers are beginning to come into bloom.
So prepare yourselves for the oncoming rush of posts on this too-perfect pop culture topic. As April comes to a close, it's gonna be May, indeed.