Yes, it happens more often than you think
Sure, getting cold feet on your wedding day is a given; tying the knot is a huge deal, after all. But when those feelings become so consuming that spending the rest of your life with the person waiting for you at the end of the aisle sounds more like a chore than a treat, a mature, honest conversation with said person is usually needed.
Or, you know, you can always run away. And the latter is exactly what these brides and grooms did on what was supposed to be the most important days of their lives.
Here, they break down the reasons behind jilting their fiancés.
1. "A guy I knew did this. He was a nice, laid-back guy marrying a toxic person. I can't get into the details because I didn't know him too well, but apparently his friends had been telling him to break it off from the beginning. They had a final intervention for him the morning of the wedding and they finally convinced him to just leave. He showed up at this festival I was at during what was supposed to be his wedding. I saw him and said, 'Hey man, aren't you getting married today?' and he had this kind of far away look and said, 'Yeah, that's not happening anymore.'"
2. "I left a man at the altar. I was in my dress and getting ready to go to the chapel, when I realized I couldn't. I froze. I didn't love him as much as I craved the safety and security that being married would bring. I was fairly recently divorced and very young and scared. He eventually found a lovely woman and they are very happy together. I don't think either of us would have had that with each other."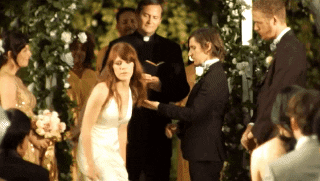 3. "Not at the altar, but I bailed just two days before we were headed to city hall. It was a green card marriage. On our second date she mentioned that her visa was expiring in six months, and I jokingly proposed to her. We continued dating, were falling for each other, and that proposal became much more real as the deadline approached. I backed out at the last minute because we just didn't agree on a few details. Living arrangements and finances were easy. What couldn't be negotiated was how seriously either of us wanted to take those vows. I wanted to at least attempt to be a married, monogamous couple. She didn't really want to commit to that. If she falls deeper in love, great. If not, we're just roommates. I miss her, but I think I dodged a bullet. I believe she would have vanished on me at some point, and I could be in a real jam over immigration crime."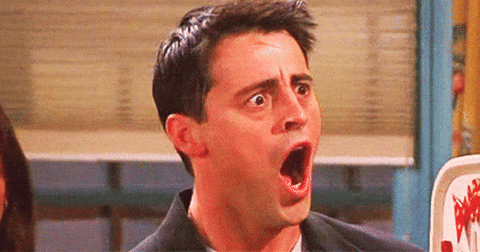 4. "Didn't technically leave him at the altar but 10 days before the wedding I found out he was sleeping with someone else. Took me two days to decide not to get married. Then over the next three weeks I discovered he was a sex addict and had been seeing other people for the entire nine years we were together. Got real close to being stuck in that nightmare. Thankful every day that I didn't go through with it."
5. "I was the one who was left at the altar, while she didn't show up. I would say that maybe she might give her story in this thread but 'I'm a f—ing self-centered bitch' isn't much of a story."
6. "I left her the day before, because at my bachelor party, one of her friends who came with us to keep an eye on me drunkenly confessed that my fiancée cheated on me with her boss for the last two months, because she wanted one last fling. I also found out that some of my friends knew about it but did not tell. She denied it, but eventually confessed and tried to justify it. We broke up of course. I ended up having to sue her for all the wedding payments I was in charge of because I couldn't get back most of the down payments I put, and her family would not help with the wedding because they are cheap skunks. I did end up getting my money back though."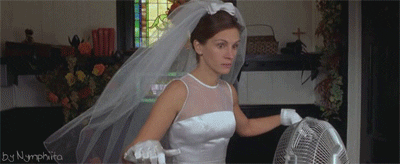 7. "I got left at the altar. He had spent the previous day spending a lot of time with his ex instead of helping me set up. I yelled at him about it because he was late and hadn't helped at all. He said he didn't want to get married because spending time with his ex made him realize I wasn't as fun as she was because I was uncomfortable with him doing drugs. Kicked him out and still had the party. I told him to use that time to go home and pack up all his s—. He did."
8. "My brother left his fiancée a week before the wedding. Basically as soon as he proposed, all she cared about was the wedding. He wanted a very small wedding and she wanted a huge one. She was also very religious and he was not at all. She told him she wanted him to become a deacon in her father's church — and he told her no, he didn't want to do that. Pretty much they were disagreeing on everything up until that point. Finally he called off the wedding. He said it was the hardest thing he's ever had to do but he knew he made the right decision."
All Reddit entries are edited for length and clarity.