Host the Best Backyard BBQ on the Block with These Family-Friendly Lawn Games
By Stephanie Perry
This summer, take your backyard BBQ up a notch with a little friendly competition. But be sure to stock up on extra sunscreen — you'll have a hard time getting your guests to come indoors once you break out these seven lawn games from Walmart.
This content is funded by Walmart and produced by our eCommerce content team on their behalf.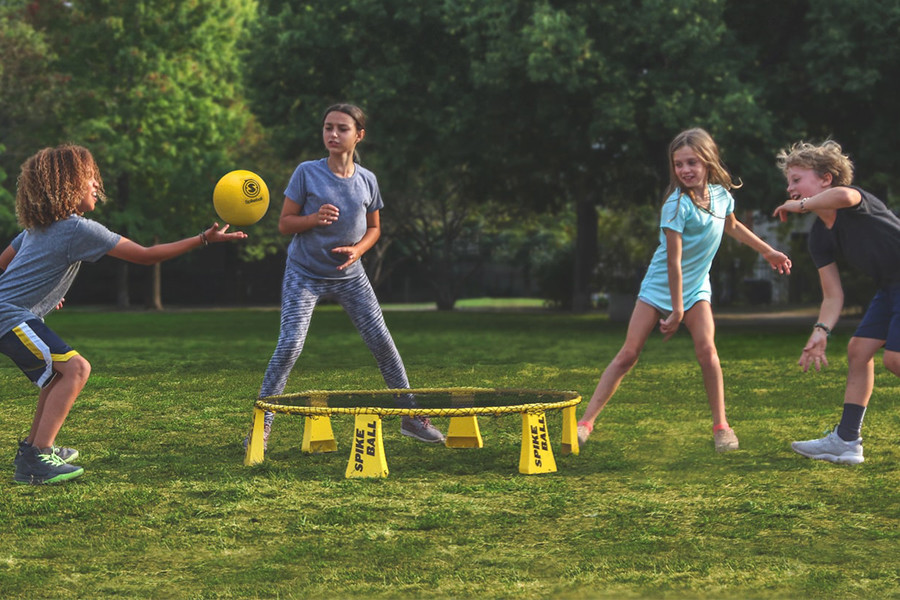 Prices and product availability are subject to change.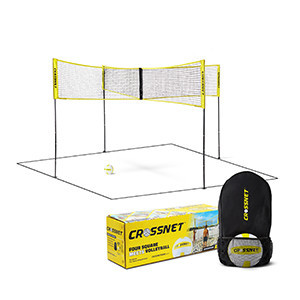 1
Crossnet Four Square Volleyball Net and Game Set
Traditional beach volleyball is fine, but this four square volleyball net is next level. It combines volleyball with the game of four square: instead of playing with just two teams, you can get a whole party involved in the four-way game. Whoever gets to 11 points first wins. The net's adjustable size means even your tiniest (or tallest) guest can get involved in the fun, and it's easy to set up and take down, so it doesn't need to camp out in your yard all summer — unless of course, you want it to.
Buy It! Crossnet Four Square Volleyball Net and Game Set, $149; walmart.com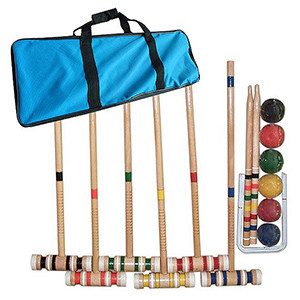 2
Croquet Set Fun Vintage Lawn Recreation Game by Hey! Play!
Shoppers are praising this croquet set for its high quality and affordable value — and it's even cheaper now at over 60 percent off. It comes with six beautifully painted croquette balls, six wood mallets, two stakes, and weather-resistant wire rickets. The carrying case allows you to move the game around your lawn or bring it to a neighbor's party to finish where you last left off.
Buy It! Croquet Set Fun Vintage Lawn Recreation Game, $33.96 (orig.$99.99); walmart.com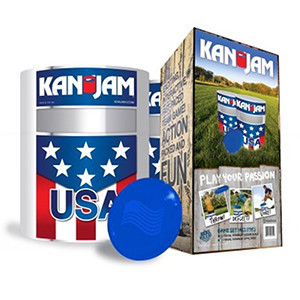 Kan Jam is a fun game for beach days, tailgates, and a lazy Sunday afternoon. Toss the disk into the opposite team's can to score a point, and whoever gets to 21 first wins. Parents love that it's fun for the whole family and even seems to get their kids outside more. We love that this set is particularly cool with a red, white, and blue design so it could double as decor for a 4th of July BBQ.
Buy It! Kan Jam USA Game Set, $35.99 (orig.$49.99); walmart.com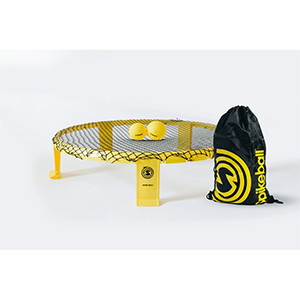 If you're really looking to rev up the competition, try Spikeball, as seen on Shark Tank. Teams take turns "spiking" the ball onto the ground net to their opponents, and whoever misses the ball forfeits a point to the other team. This extra-large set means more people can join in on the fun, and the larger and smaller ball options allow you to customize the game based on the age group.
Buy It! Spikeball Family Set, $49.97; walmart.com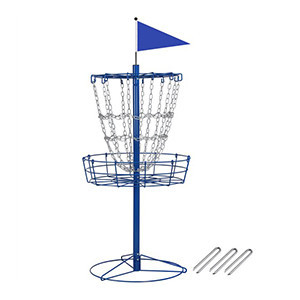 5
SmileMart Disc Golf Goal Target Practice
Brush up on your disc golf game with this target practice tool. It features a target flag at the top and two baskets for you to aim at. It's weather- and rust-resistant so you can keep it out in your yard to practice as you please, but if you do need to move it indoors, it easily collapses and stores away. Customers note that it's great for beginners, so it's a simple way to teach your kids the rules of the game, too.
Buy It! SmileMart Disc Golf Goal Target Practice, $59.99; walmart.com
Shop This Disc Golf Target Now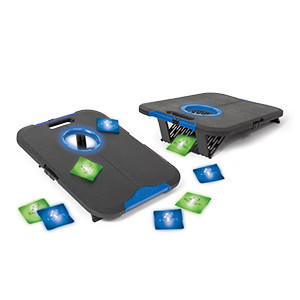 6
EastPoint Sports Light-Up Bean Bag Toss Outdoor Game
Keep your bean bag tournament going well into the night thanks to this light-up game. You'll get two sturdy cornhole boards with a light-up ring and six illuminated bean bags in green and blue colors. Unlike traditional wood boards, these smooth plastic boards are collapsible so storage is simple.
Buy It! EastPoint Sports Light-Up Bean Bag Toss Outdoor Game, $24.96; walmart.com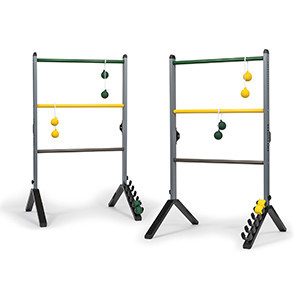 7
EastPoint Sports Go Gater Premium Steel Ladderball Set
The green team and the yellow team will go head-to-head in this competitive and fun ladder ball game. This ladder ball set takes the traditional construction to the next level with built-in slide scoring to keep track of who's winning and bolo storage holders slotted right into the ladder. Plus, the steel construction is durable enough to withstand even the toughest toss — so don't feel the need to go easy on the competition.
Buy It! EastPoint Sports Go Gater Premium Steel Ladderball Set, $44.82 (orig. $49.99); walmart.com