Learn why non-profits such as The Last Mile and Family Independence Initiative have joined forces with the organization.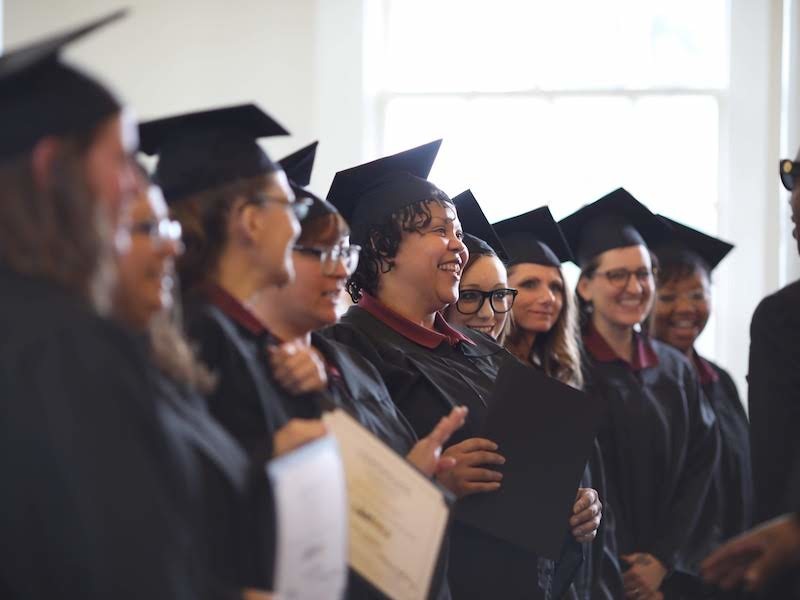 Even the best, most impactful nonprofits in the country could use a helping hand to do what they do better and deepen their impact. Enter Stand Together Foundation, a social change organization that is committed to breaking the enduring cycle of poverty by helping organizations remove barriers to growth and focus on helping more people. Stand Together Foundation searches the country for the most innovative and effective nonprofits that are taking on poverty and its root causes through individual and community efforts. Now, with more than 115 of these best-in-class non-profits in its growing Catalyst Network, Stand Together Foundation brings on cohorts of 12-16 organizations per quarter, through a highly selective vetting process, to participate in a six-month training program framed around strategic thinking and long-term solutions. Throughout the training period and beyond, they take a proactive partnership approach and work with this elite group of social entrepreneurs to help them solve their most pressing business challenges so that they can focus on what really matters: combating the cycle of systemic poverty.
Stand Together Foundation works with many non-profits in 46 states across the country by specializing in a community-centric approach. This comes from an understanding that different communities face unique poverty challenges based on the one-of-kind societal factors they are made up of. The people, infrastructure, available support services and local industry are just a few of these factors. This is what makes the Catalyst Network so special: understanding this community-based approach and deploying unconventional tactics to help improve lives and disrupt the status quo. One example of innovation in this space is The Last Mile, located in California. Prison recidivism rates exceed 60 percent in many areas of the United States. Roughly two out of every three people released after serving time in prison will return to prison within three years. In 2010, Beverly Parenti and her husband, Chris Redlitz, founded The Last Mile in an effort to help reduce these numbers with a big idea: training individuals inside prison to code. In 2018, they entered Stand Together Foundation's Catalyst Network.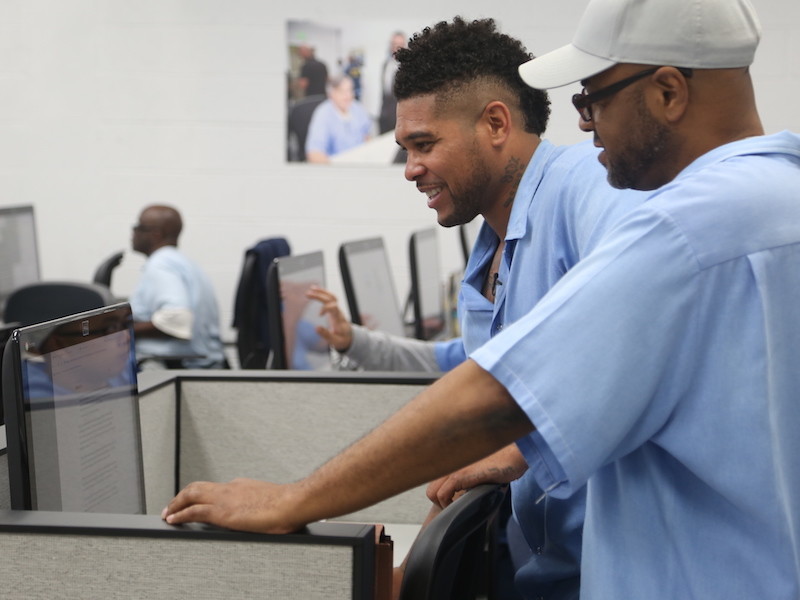 "The goal of The Last Mile is to provide education and training inside prison, resulting in gainful employment for returned citizen graduates, thereby reducing recidivism," says Parenti, the program's Executive Director. "To stop the cycle of poverty, The Last Mile is invested in providing job skills that lead to meaningful employment." Alumni of The Last Mile's coding program can work at an in-prison web development shop where they earn the highest wages ever paid in a U.S. prison. After release, many go on to six-figure jobs and none have returned to prison. The organization currently has twelve programs in California, Indiana, Kansas, and Oklahoma. Additionally, a $1 million investment from Stand Together Foundation will provide nearly 200 total seats in classrooms at California's San Quentin Correctional Facility and the Ventura Youth Correctional Facility over the next two years.
While The Last Mile tackles one aspect of the poverty cycle, the Family Independence Initiative (FII) (also headquartered in California) is working on another aspect that is just as important. Census data shows that half of the families who move above the poverty line fall back below it within five years. The initiative finds that a major driver of this is a lack of direct investment and capital. Furthermore, most programs that focus on eliminating poverty serve families from a place of deficit rather than assets.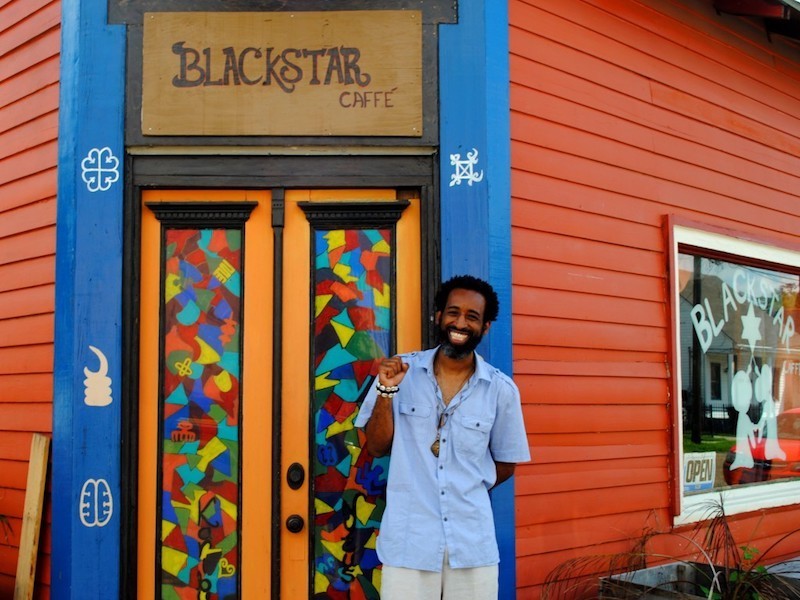 FII takes a different approach. "We're an organization that believes that low-income families are the experts," Jorge Blandón, FII's Executive Vice President, says. "We should be learning from them. We also believe in following and investing in their initiatives as opposed to creating more top-down programs. We want to help families build from the ground up."
Families who enroll in the Family Independence Initiative will self-organize a group of five to eight other households. These groups meet regularly to talk about life, share strategies and build relationships. They also provide monthly data about spending, finances, social capital exchange, health, housing, and other factors. In exchange, Family Independence Initiative provides a direct investment to each family of up to $3,200 over a two-year period. There are no strings attached, just an ask to specify how the money was spent. Families enrolled in FII see their average monthly income jump by 22 percent.
The impact of this instilled trust, freedom of choice, and regained control proves to be a compelling approach that many of these families are not afforded through other opportunities. Outcomes show that these families—when given this freedom—know what to do and are actively working to better their lives—a perception that is not often shared for individuals from low-income areas. Ultimately, this exercise allows families to put their situation into perspective to learn healthy habits for the future.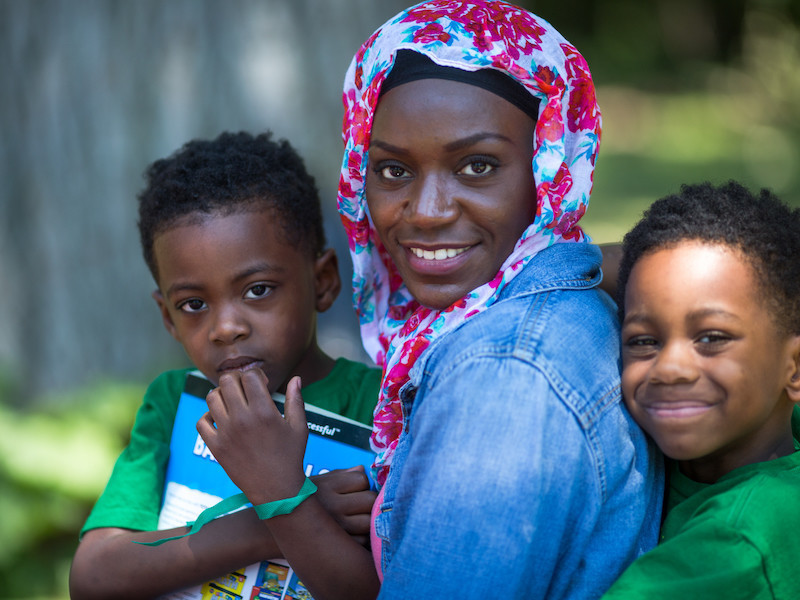 Overall, Stand Together Foundation is supercharging both groups' efforts, plus 115+ more cross the country. The programs chosen by Stand Together Foundation succeed because they focus on unleashing the untapped potential in the individuals experiencing the problem and focus on empowering them with a long-term solution that's proven to work. According to Blandón, the network was vital in helping FII—which was going through a strategic shift—place an emphasis on the future. "Stand Together Foundation has given us exposure to some tools that we could apply in our economic and critical thinking," he says. "It is also great to be in the same room as other non-profits, to talk about some of the challenges that we all face and how we're trying to address those challenges."
For The Last Mile, Stand Together Foundation played an instrumental role in helping focus its efforts. "As a relatively new nonprofit, it was important to be able to hear the stories of success and failures of other nonprofits," Kenyatta Leal, a founding member and graduate of TLM's program at San Quentin State Prison, says. "The connections made through Stand Together Foundation are deep and meaningful, and as we continue to grow, we will lean on the existing nonprofits in those new expansion areas to partner and provide resources for our participants. Additionally, Stand Together Foundation's economic approach to decision making allowed our organization to address our most pressing challenges and establish framework for growth."
The Last Mile and Family Independence Initiative are just a few of the 115+ Catalysts with innovative approaches to end the cycle of poverty. To learn about others, visit StandTogetherAgainstPoverty.org.
To get involved and connect with other organizations fighting poverty, take this quiz and let Stand Together Foundation curate the right matches for you.