Season 1 of the addictive WE tv reality show Love After Lockup ended with two weddings, a shocking breakup, and a few major question marks. What can we expect when Season 2 kicks off on Friday, December 7? Grab some popcorn, because here are just a few sure-to-shock moments to look out for.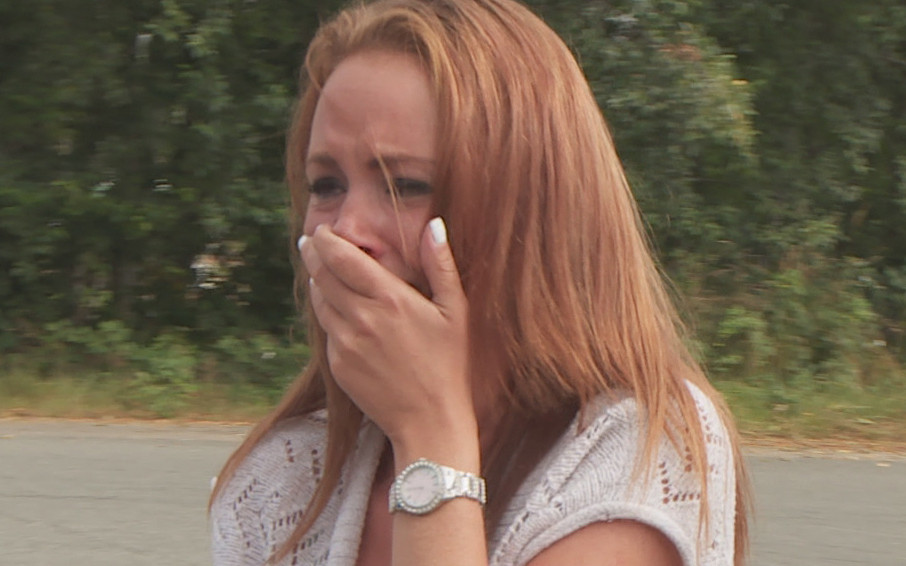 Caitlin's blowup with Matt over his mom
When Caitlin meets Matt's mom, Kathy, for the first time, the two women instantly bond, with Kathy welcoming her with open arms and giving her an honest talk about the challenges Caitlin will face with her convict love. So everything should be peachy keen, right? Well, not when Caitlin tells Matt over the phone that they'll be living with his mom when he's released! Will Matt agree to this arrangement or find a new place to live without the two women in his life?

Scott's showdown with Lizzie's daughter
Poor, lovesick Scott was devastated last season when Lizzie missed her release date because she was caught with drugs and a cellphone (which Scott financed with the $90,000-plus that he's given her!). The two will get a second chance at love on the outside when Lizzie is paroled this season—unless her smart, no-nonsense daughter Jazmyne has any say in the matter. "This is the fakest relationship I've ever seen," Jazmyne says after meeting Scott. She is disgusted that Scott has supported her mom's drug habit, and she plans to do everything in her power to keep them apart. Who will win the battle royal?

Megan's first night with Michael
At 28, Megan has been saving herself for the right man, and she thinks she's found him in Michael—who has been serving two years in prison for grand theft auto and parole violations. As Michael's release date approaches, Megan prepares by purchasing lingerie and working on her bedroom moves, via a hilarious online exercise class. Will their first night together—and Megan's first time ever—create sparks or be a big dud?

Tracie's first meeting with Clint's family
Everyone from Clint's dad to his ex-wife (who, by the way, also happens to be his boss!), thinks Clint is crazy for agreeing to marry a convict he's never met in person. But the big, goofy grin on Clint's face when he talks about Tracie shows he just doesn't care. We can't wait to see what happens when they all say hello for the first time.

The saga of Angela and Tony continues
Last season, Angela was left at the bus stop wondering where her "young and hot" boyfriend Tony was. Will he finally get released, and—if so—will the two lovers actually hit it off in person? Will they make it down the aisle, or has he been conning her all along?
Tune in for more shocking moments in the new season of Love After Lockup, premiering Friday, December 7 at 9/8C on WE tv.