The Three Keys to a Superstar Snack

+

When the time is short but your hunger is big, having the perfect snack option within your reach is vital. Protein One provides the perfect snacking duo—protein and portability.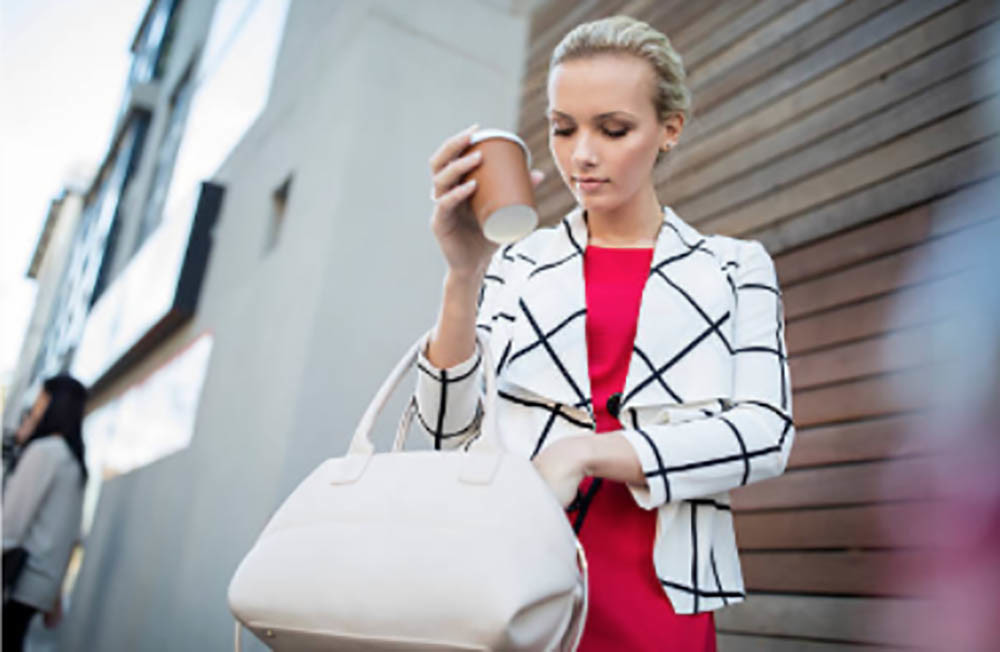 Just as you're knocking out emails left and right, tackling your daily to-do list, it hits: stomach-rumbling hunger. Yes, you had a filling, plentiful lunch, but eventually we all experience that mid-afternoon energy slump and hunger pangs. You could head to the vending machine for the fluorescent orange chips, but when you know you'll just be hungry again in an hour, why bother? To help you slay those cravings, we recruited the insight of lifestyle blogger and founder of recipe and crafting haven Tatertots & Jello, Jennifer Hadfield. She'll help us explain the must-haves of a superstar snack: delicious flavor, easy to keep on hand, and filled with the perfect balance of good-for-you nutrients.
Number 1: Protein
Protein is perhaps the most important aspect of a healthy snack. Protein helps you feel fuller, and it staves off hunger longer than carb-heavy chips or candy, helping you cover the stretch of time between snacking hour and when you're ready to sit down to dinner. If you're headed to the gym after the workday ends, this late-afternoon period is also a good chance to fuel up for your sweat session, too. Protein provides lasting energy for a workout, and it can help your muscles rejuvenate and repair.
"If I skip meals, I end up eating the worst stuff," says Jennifer. "My body crashes if I have sugar or a lot of carbs, so having something with protein that will keep me satisfied until I can make a meal for everyone makes me feel better about myself. I can keep my energy up."
If you're looking for a quick boost, Protein One snacks feature 10 grams of filling, vital protein in one bar. They also have just 90 calories and only 1 gram of sugar, so you can trust that what you're eating is doing a great deal of work toward keeping you fueled and well nourished.
Number 2: Portability
The healthiest and most delicious snack in the world will do you no good if it's at home in your refrigerator while you're at work, running an errand, or sitting in the stands at your child's soccer game. Portability is a top component of any snack, so look for options that can be packed in your purse, gym bag, or briefcase (and won't melt or crumble).
"We're rushing around so much," says Jennifer. "We're only home for like a second and when we need something really fast, it's nice to have snacks like Protein One that are easier to grab and take with us wherever we're going."
Before you head out the door, grab a quick snack like a baggie of almonds, a Protein One bar, or even a banana and a packet of peanut butter so you can be confident you have an answer when your hunger comes knocking. Pro tip: Keep a box in your carry-on suitcase or travel bag, too. That way, if you find you're feeling a little famished and want to avoid the empty calories of crackers or a sugary coffee drink, you know you've got a low-calorie, low-sugar, high-protein option to carry you over the hunger curve.
Number 3: Pleasing/Pleasantly Tasty
Protein and portability are certainly important aspects of a dependably healthy snack, but if what you're choosing to eat doesn't taste good, what's the point? Food is supposed to be enjoyed and savored. Sure, snacks are an important element of a healthy diet—they help you fulfill your daily nutrition goals—but they should also be an exciting part of your food choices.
Lean into the flavors your taste buds crave. Protein One has an array of flavors for any taste preference, so you can find one to satisfy your cravings and please your palate at the same time. You can get Chocolate Chip, Peanut Butter Chocolate, Strawberries & Cream, and Chocolate Fudge bars that have 90 calories and just 1 gram of sugar.