Melē celebrates melanin-rich skin in all its forms. Founded by two Black Unilever executives, Esi Eggleston Bracey and Sarah Irby, the brand features seven scientifically backed products all priced under $25. Melanin-rich skin comes with unique challenges that historically haven't been addressed by the skincare industry and these founders are pushing for equity.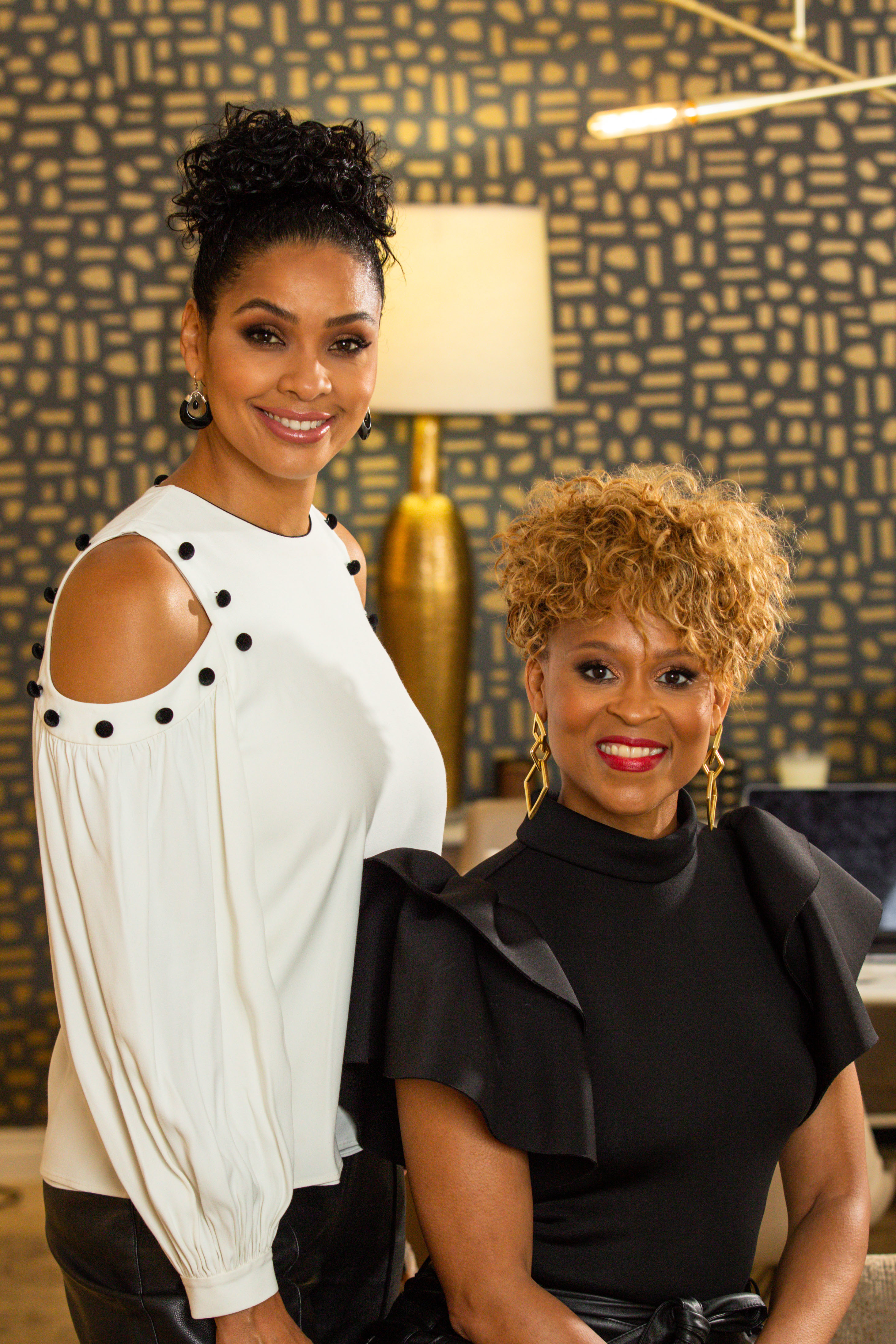 Meet the Founders
Out-of-the-box thinking is not new to Bracey or Irby. Bracey, the EVP & COO of Beauty and Personal Care for Unilever North America, is known for her disruptive and innovative work in the industry. While Irby, Unilever North America's trailblazing Brand Director, has a staggering 20-plus years in beauty, health and wellness under her belt. Together, they set out in 2018 to create a full line of skincare options for melanin-rich skin.
Bracey has always been fascinated by melanin-rich skin and the science behind it, which she loves to think of as "melanin magic." When dreaming up Melē, she wanted to ensure all products were backed by skincare experts. "To provide melanin-rich consumers with products made to address the unique needs of their skin, we tailored our research and science, and consulted with dermatologists of color," Bracey explains.
Like many involved, Irby was excited that she could bring her whole self to work "as a marketer and Black woman." To make sure they really achieved their goal of filling a market gap, Irby says, "we also partnered with a community of Black and Brown skincare enthusiasts to weigh in on everything from product ingredients to packaging to marketing messages."
Together, they pushed forward their goal: making melanin-rich skincare a priority and never an afterthought.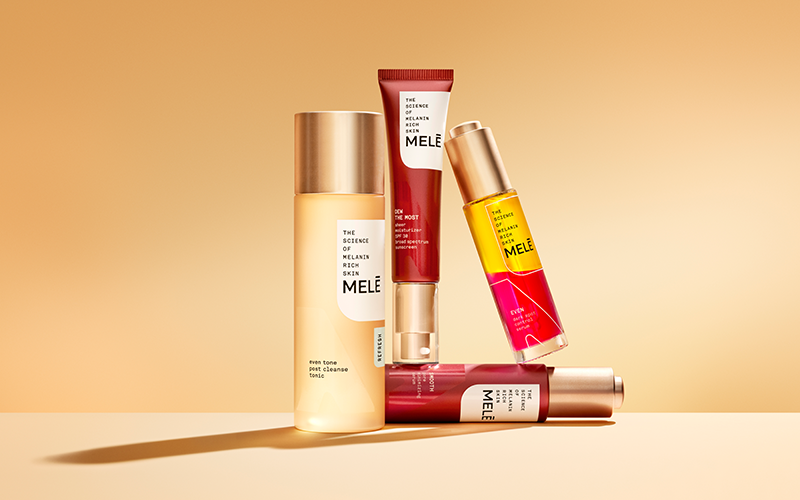 Introducing, the Products
Melē is specifically catered toward the highest order of concerns for those with melanin-rich skin, including dark spots, uneven skin tone, scarring, dry skin, sun damage and aging signs. The line has three categories: refresh, enhance and protect.
The Gentle Hydrating Cleansing Gel, which is meant to gently remove environmental impurities and instantly hydrate, and the Even Tone Post Cleanse Tonic, which helps correct dark spots, are bound to earn a place on your beauty shelf.
The heroes of the skincare line are the Even Dark Spot Control Serum and Smooth Pore Minimizing Serum. The former works to reduce stubborn dark spots and the latter rebalances excess oil production throughout the day and works to target pore size for smoother, more even-looking skin. Your face will thank you!
"Many sunscreens leave a white residue on deeper skin tones, leading to a need for SPF that has a cosmetically elegant appearance on the skin," Irby says. Melē met this need with their No Shade Sunscreen Oil, which is sheer, non-greasy and fast absorbing.
What's more, Melē wants melanin-rich consumers to be educated on their skin, so they worked with dermatology experts to create an easy-to-use skincare diagnostic tool.
Why We Need Melē
In addition to filling a major market gap, as Bracey points out, "there is currently no state-board-required training, curriculum or minimum practical hours specific to melanated skin across cosmetology or esthetics professions."
Melē seeks to create systemic change by eliminating barriers to inclusive training of skincare professionals and specialists through free accredited online courses for skincare professionals. "Our goal is to eliminate the disparity in skincare education by establishing standard education credentials to help skincare professionals better care for people with black and brown skin," according to Bracey.
The brand has even started a petition. Sign it and join Melē in creating real change that will impact the quality of professional skincare for melanin-rich skin.
Visit meleskincare.com to explore and discover Melē's wide range of products, and to sign the petition.