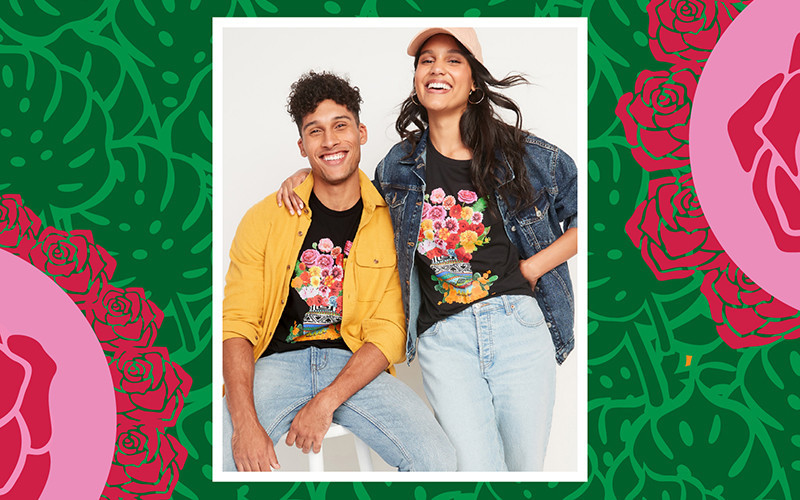 Each year, Hispanic Heritage Month celebrates the diverse mix of Latino cultures within the United States and recognizes their wide-reaching contributions to society. As part of Old Navy's Project WE, aimed at imagining a more inclusive world through art, the brand is celebrating the commemorative month by tapping three Latinx artists to create limited-edition graphic tees inspired by their heritage. Learn more bellow about Old Navy's commitment to creating a better world and get a sneak peek at the newest limited-edition designs.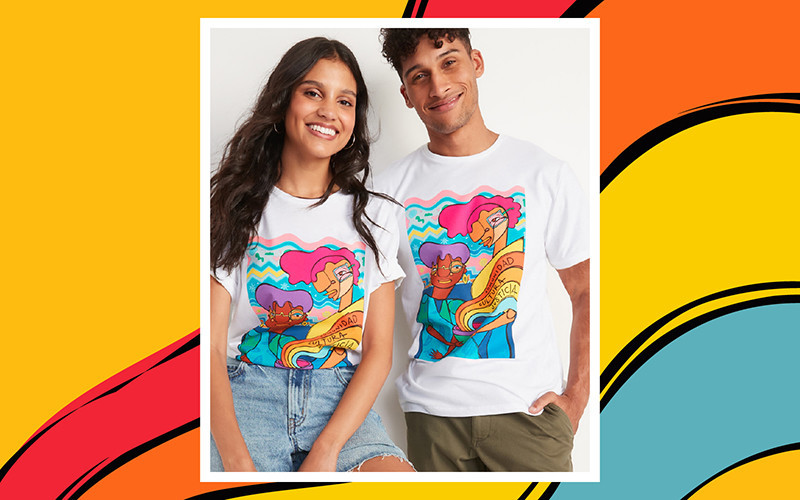 Supporting Diverse Artists
Old Navy's Imagine Mission helps create a brighter future for the next generation with programs focused on inclusivity, opportunity, and sustainability. Project WE, an ever-growing capsule collection of graphic tees designed by diverse artists, is an important part of this mission. The newest additions to the line were created in honor of Hispanic Heritage Month. In celebration of Project WE, Old Navy is donating one million dollars to Boys & Girls Clubs of America. This money will help fund youth arts programs to inspire the next generation of future artists.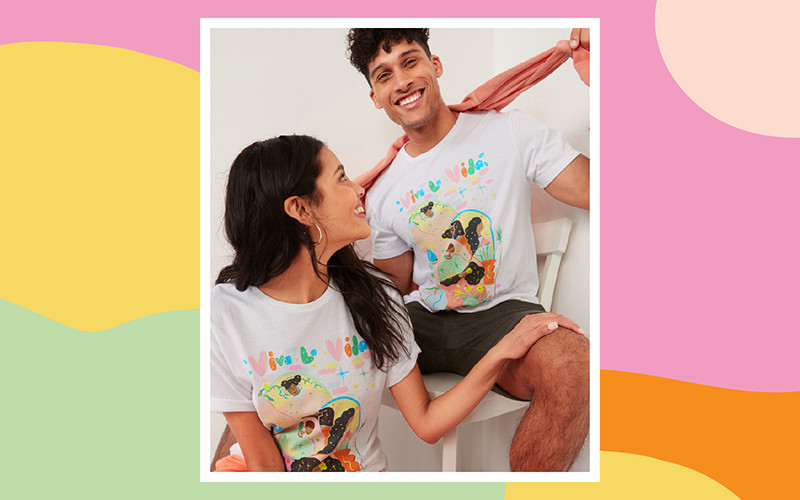 Celebrating Hispanic Heritage Month
For the first time ever, Old Navy has tasked three different artists with creating limited-edition Project WE tees. Manuela Guillén, Favianna Rodriguez, and Ruby Marquez each produced a design inspired by their heritage: Guillén's tee, which features the phrase 'viva la vida,' honors the resilience of Hispanics; the tee made by Rodriguez represents how all the different Latinx experiences form a beautiful, unique culture; Marquez's design depicts a traditional vase and flowers to pay respect to their indigenous roots. The three tees were created with the intention of sparking conversations and actions of change within communities throughout the country.
Visit oldnavy.com/imagine to learn more about Project WE and find out how you can get involved.