It has been over two years since Nicki Minaj released a new album, but she's back in full force.
The rapper, 34, opened the 2017 Billboard Music Awards with an epic nine-minute performance featuring Jason Derulo, David Guetta and Lil Wayne.
Her set opened with a dance medley of her former hits, including "Starships," "Anaconda," and "Super Bass" — all playing while various dancers rocked out to some of her most iconic moves.
Minaj then appeared — dressed in a black and gold ensemble with a fierce sparkling head mask — to rap her newest track, "No Frauds," a no-holds-barred diss track spawned out of her beef with rapper Remy Ma. A sea of dancers surrounded her, with Wayne breaking them up for his verse.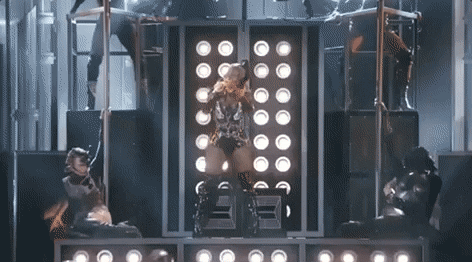 A slight costume change came before her collab with Guetta, "Light My Body Up." Letting her extremely long hair down, Minaj worked the stage — twerking her booty to the cheers of the crowd.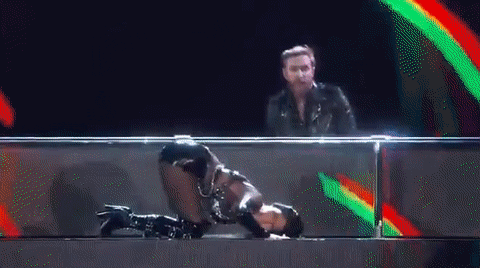 The stage then turned over to Derulo and his set of backup dancers for "Swalla," with Minaj and her dancers hanging in the background on a row of chairs.
She returned to the forefront, though, for "Regret In Your Tears," which ended her killer set on a high note.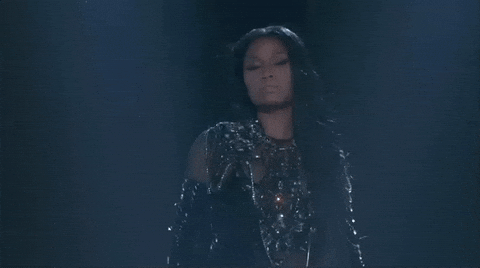 Minaj is also appearing on Perry's latest single "Swish Swish"— which dropped Thursday. Fans were quick to point out that the lyrics sound like a shot at Perry's rumored rival Taylor Swift — whose 2014 song "Bad Blood" has long been assumed to have been written about Perry.
Check out PEOPLE's full 2017 Billboard Music Awards coverage.
Later in the night, Minaj will go head to head with Luke Bryan, The Chainsmokers, The Weeknd and Twenty One Pilots for the fan-voted Billboard Chart Achievement Award.
FROM PEN: Grammy News and Notes: Album of the Year Nominees
In March, Minaj made history for breaking Aretha Franklin's long-standing record as Female Artist charting the most songs on the Billboard Hot 100.
The Billboard Music Awards are airing live from the T-Mobile Arena in Las Vegas on ABC.